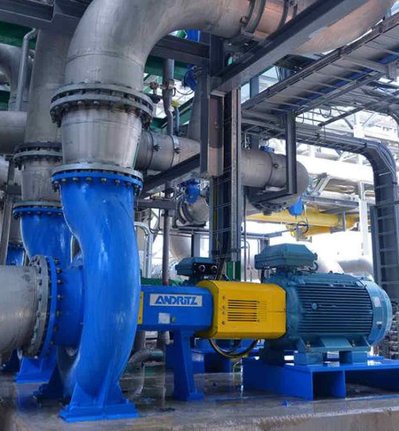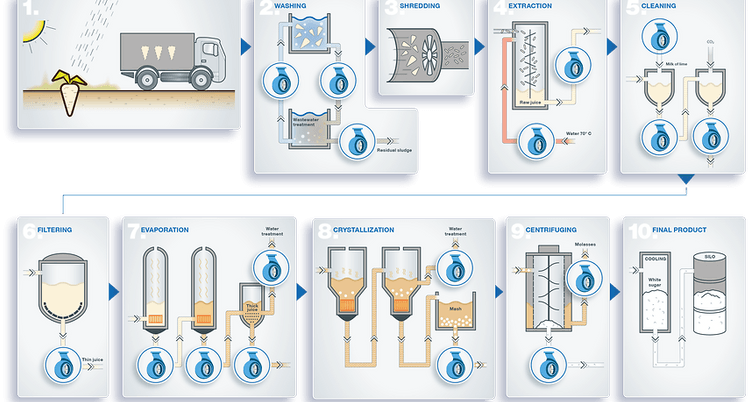 ANDRITZ supplies centrifugal pumps for industrial applications and processes in the food industry, particularly sugar and starch.
Pumps for the Sugar & Food industry
Are you responsible for the operation or maintenance of a sugar or starch processing facility? ANDRITZ develops and manufactures innovative and targeted pumping solutions for the entire sugar and starch production process.
Application: water transport, muddy water, press water, juice, milk of lime Product: Crystal sugar
No. of pumps: 9
Types: No.
Beet capacity: 12.000 t/d S200-470 HW: 4 ACP100-315 HW 1 ACP100-315 1 ACP125-250 1 ACP150-315 1 ISO125x100-315 1